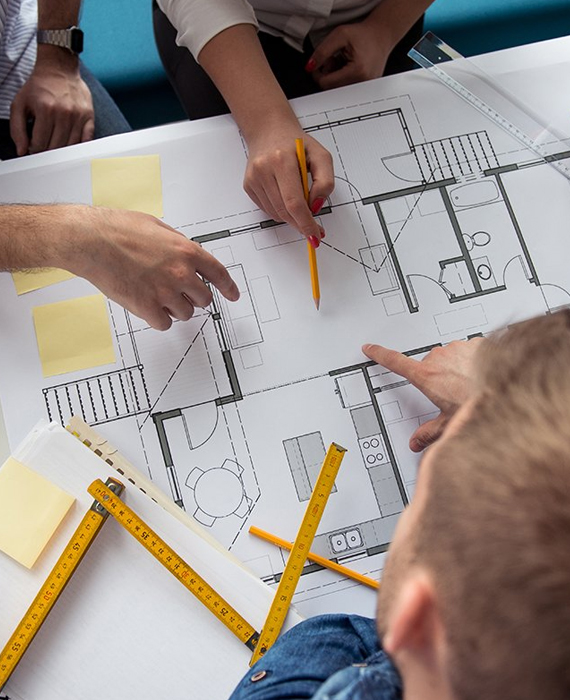 Our goal is to provide efficiency and quality on time projects
We believe that every project is unique, and can customize our approach to fit your particular project. We focus on delivering innovative and unique construction solutions.
Our core focus is on developing top-notch design drawings and pioneering solutions.
Provide comprehensive client support throughout the construction phase.
Utilizing state-of-the-art engineering software to formulate our project plans.
Delivering a robust and elevated level of expertise, proficiency, and experience.
Free Consultation
Looking for the right consulting engineer for your project in Elmwood Park? Get started with a free consultation.
(201) 791-1210
For questions about upcoming or current construction projects, call our team of engineers for a personalized answer.
241 Molnar Drive
Suite 201 Elmwood Park,
NJ 07403
We operate our consulting engineering business out of Elmwood Park, NJ, but provide construction services throughout NJ, PA, NY, and CT!
We can find the process that will best help you meet your goals
We have dedication to providing outstanding
customer service and quality

finished projects
Contact our team of consulting engineers today to plan your next project in Elmwood Park.
Thank you for your interest in requesting a work estimate, please fill out the form and we will get back to you shortly.
Tell us a bit about your project and we will match you with the perfect local contractor for FREE.
BE SURE TO GET THE LASTEST EXCLUSIVES OFFERS, PRODUCT RELEASES AND SO MUCH MORE
Sign up and subscribe to our newsletter and get inspired every month